.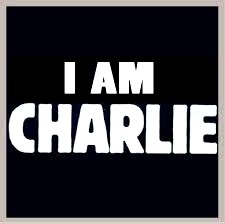 .
..
Un seminario di scrittura
.
.
Un atelier d'écriture
à l'Isola Maggiore
.
.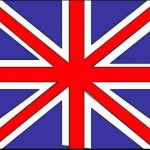 .
.
.
.

Per i nostri amici italiani

.

Glynis Charlton, scrittrice inglese, ha visitato l'Isola Maggiore l'anno scorso.

Possiamo dire senza timore che questo è stato un colpo di fulmine e utilizzabili.

.

Seguendo le orme di San Francesco che aveva sceltol'Isola come luogo di ritiro e di meditazione, questa scrittrice ha immediatamente riconosciuto l'ambiente ideale, invitando alla riflessione personale e alla creatività.

Di conseguenza l'idea di ci fare un seminario di scrittura.

In tal modo, questo seminario è stato immediatamente parte nell'evoluzione dell'Isola Maggiore verso un luogo di cultura fin dalla nascita del "Isola Maggiore, Isola del Libro ".

.
.
.
.

Pour nos amis francophones

.

Glynis Charlton, écrivain anglaise, a visité l'an dernier l' Isola Maggiore.

On peut affirmer sans crainte que ce fut un coup de foudre immédiat.

.

Suivant les traces de saint François qui avait choisi notre Isola comme lieu de retraite et de méditation, elle identifia immédiatement un cadre idéal, invitant à la réflexion personnelle et à la créativité..

D'où, l'idée avisée d'y animer un atelier d'écriture.

.

Ce faisant, elle s'inscrivait d'emblée dans l'évolution de l' Isola Maggiore vers un lieu de culture depuis la naissance de « Isola Maggiore, Isola del Libro ».

.
.
.
.
.
Introduction
.
Last year, Glynis Charlton, English writer, visited Isola Maggiore.
We can safely say that it was love at first sight.
.
.
.
.
.
Following in the footsteps of St. Francis who chose Isola Maggiore as a place of retreat and meditation, Glynis Charlton  identified immediately  this place as an ideal setting, inviting to personal reflection and creativity.
Hence, the wise idea to conduct here a writing workshop.
.
.
.
In so doing this workshop  will be immediately part in the evolution of Isola Maggiore to a place of culture since the birth of "Isola Maggiore, Isola del Libro".
.
.
.
.
The workshop
19-25 september 2015
.
.
.

Glynis Charlton's announcement text

of her Wrinting Workshop.
.
.
Cliquez ci-dessous pour la suite  –  Clicca sotto per il seguito  –  Click below to continue
.
.
.

I love Italy. I love writing.

So, I write in Italy … and I've now taken my workshops over there, so that other people can share that experience.

.

Whether you're a beginner or developing your work, if you'd love to indulge in a week's writing in one of the most relaxing places I know, then this is for you.

You're free to do as little or as much writing as you like … it's a million miles from school.

So, where is it?  

.

You'll spend a full week – including bed, breakfast and evening meal – on the tranquil Umbrian island of Isola Maggiore.

Virtually untouched for many centuries, the island has no cars, just endless hours of peace.

Perfect for writing, reading, relaxing … the week can be whatever you want to make it.

.
.
.
.
.
.
.

My next workshops take place from 19-26 Sept 2015 and I'll be taking bookings early in the New Year.  

.

Meanwhile, if you'd like to ask any questions, please just drop me a line.

.

Source : http://www.glynischarlton.com/write-italy

.
.
.
.
.
.
Conclusion
.
.
.
The inhabitants of the Isola Maggiore are particularly pleased with this new initiative which will allow many people to enjoy its atmosphere serene and favourable to creativity…
.
.
.
Une réponse à to "Isola Maggiore, september 2015 : WRITING WORKSHOP IN ITALY !"